Silicone Gun Cleaning Cloth | Silicone Gun Cloth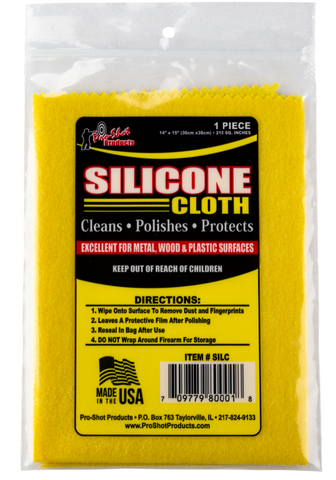 Silicone Gun Cleaning Cloth
Description:
Silicone Cloth 14" x 15" -210 Square Inches  (Yellow Cotton Flannel)  Made in USA 

Our Silicone cloth has become a shooters favorite, made of double napped 100% American cotton flannel and double treated with pure silicone. 

Removes fingerprints, potentially corrosive epidermal oils, polishes, and cleans.  Packaged in a reclosable poly bag.

After use place cloth back into reclosable poly bag to help cloth stay moist after use. 
Related products
Google Reviews
Categories
Brand
Frame
Caliber
Shot
Thickness
Ammo Brand
Parts