Ruger GP100 & RedHawk Revolver Extended Firing Pin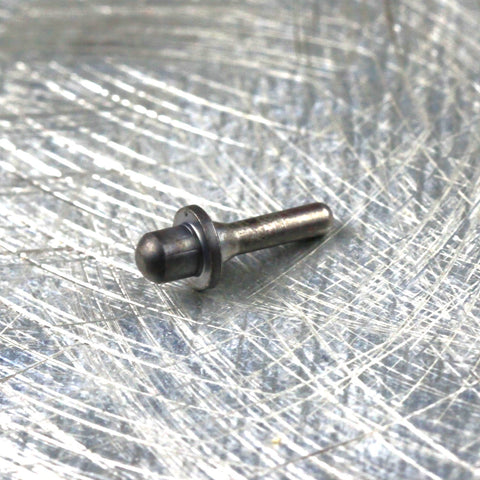 Ruger GP100 & RedHawk Revolver Extended Firing Pin *New Models Only*
Description:
If you want to enhance your Ruger Revolver's performance capabilities by reducing the double-action trigger pull and preventing dangerous and unexpected light strikes, TK Custom has the ideal Double-Action Extended Firing Pin for you. Instantly improve the reliability of your Revolver and get accurate shots off quicker, easier, and smoother than before with this Ruger Revolver Double Action Extended Firing Pin!
 A must-have for all shooters looking to take their Revolver's performance to new heights, our Ruger Double Action Extended Firing Pin allows you to experience peace of mind knowing that your revolver is prevented from 'failure-to-fire' situations. With your new model Ruger's revolver internal action part's reduced performance capabilities, the excessive dry firing of thousands of rounds can cause the firing pin top to break off. Our extended firing pin protrudes through the frame further than the original Ruger stock firing pin which allows it to puncture the primer more significantly. This ensures our extended firing pin provides a more consistent and reliable trigger pull, keeping your Ruger GP100 Revolver or Ruger RedHawk Revolver in perfect working order exactly when you need it in any conceivable situation, whether it be in duty or competition use!
Replacing the extended firing pin on your revolver couldn't be easier with a drop-in installation, although fitting with precision is paramount to getting the performance enhancement you're looking for. Qualified gunsmith fitting is highly recommended but not always required. This double-action extended firing pin is ONLY for the New Style Ruger Revolver Models; GP 100 and Redhawk. This is because the Old Style Ruger Revolver Models have traditional (but now ill-fitting) press-fit bushings, while the New Style utilizes screw-in bushings which are ideal for our Extended Firing Pin.
Ruger GP100
everything works perfectly
GP100 Extended firing pin
Finally an extended firing pin for a Ruger GP 100, the reassurance of a guaranteed ignition is priceless. Made by Bowen so it's perfect. Fast ship from TK.
Great with reduced power springs
I put an extended in a GP100 to be used for competition. I was able to to use the lightest power springs and get reliable ignition by putting in the extended firing pin. This is very easy to install. However, you must grind the overall length to fit your gun.
Related products
Google Reviews
Categories
Brand
Frame
Caliber
Shot
Thickness
Ammo Brand
Parts