Taurus Model 905 9mm Moon Clip Loading Tool Bundle | TK Custom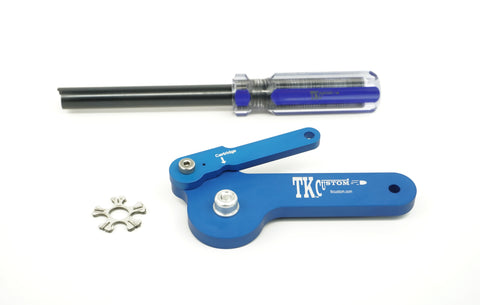 Taurus 905 Moon Clip Loading & Unloading Tool Bundle PLUS Clips
Description:
TK Custom - Taurus Model 905 - 9mm Moon Clip Loader BUNDLE - 5 Moon Clips are included.
Both tools are included in one bundle.
TK Custom moon clip loading/unloading tools make the loading and unloading simple and easy.
Taurus Model 905: 9mm, 5 - shot / Tool loads TK Custom Stainless Steel and Blue Steel Full Moon Clips easily.
Buy additional mandrels to load many other calibers / moon clips.
No bent moon clips or busted fingers.
Loading uses a lever action motion to easy loading of the hardest moon clip.
Likewise the unloading of a moon clip is a rolling fulcrum action that easily removes spent cartridges.
Moon clips are a reloading device/method that makes it much easier to load a revolver cylinder with all your cartridges at one time. No fumbling, while loading your cylinder with rounds individually and possibly dropping some of them on the ground. No speed loader to pick-up off the ground after you load your revolver cylinder.
Am pleased
First of all, let me say that the company shipped quickly and packaged securely. The Moon clips fit my Taurus perfectly. The unloading & loading tools are well made and worked well. Am sure I will buy more.
Google Reviews
Categories
Brand
Frame
Caliber
Shot
Thickness
Ammo Brand
Parts